Have you been wondering what to give your loved ones this holiday season? Or, have you been looking for the perfect gift to give yourself? Maybe a perfect smile is part of your New Year's Resolutions. If so, perhaps a healthier, brighter smile may be just what you've been looking for. After all, a brilliant smile is the kind of gift that is appreciated for life. This is because a beautiful smile is appreciated every time you look in the mirror or smile for a photograph. As a result, giving the gift of great smiles is a gift that people will truly love.
Cosmetic Dentistry is a Gift That Lasts
Stained, damaged, and crooked teeth can be uncomfortable and embarrassing. On top of that, they can be distracting, preventing you from enjoying conversation or the foods you love. You may also spend more time worrying about how you look to others, which can harm your outlook and relationships.
This is why cosmetic dentistry can make a great gift for you or your loved ones. Your gift can help alleviate jaw pain, misaligned bite, or missing or chipped teeth. It can also instill lost confidence or restore full function to your teeth. All this, while it helps to boost facial aesthetics and appearance. Plus, the results of a great smile makeover can last for decades.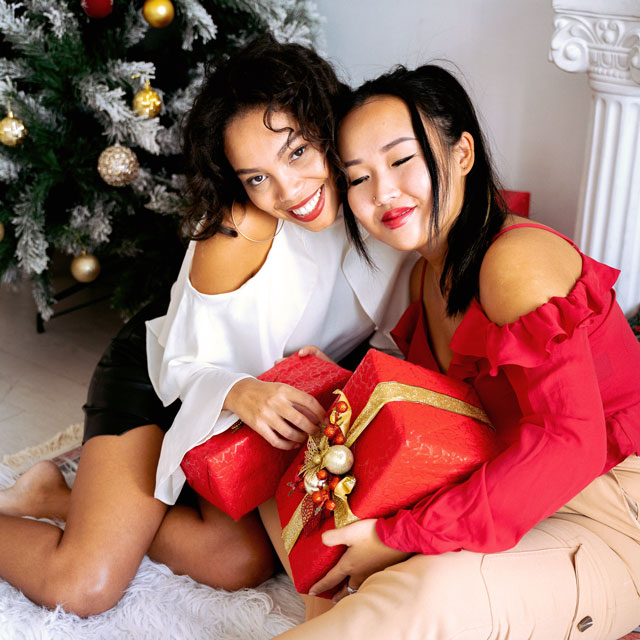 What Cosmetic Dentistry Can Do for Your Smile
Dr. Neal Patel specializes in same-day cosmetic dental transformations. Our office has the equipment and expertise to help you achieve your dream smile in as little as one day. So if you want to give the gift of great smiles, our office can help.
Fill in cracks and chips with dental bonding
Cracks and chips may detract from your smile, but they aren't just a cosmetic problem. Because you put a lot of pressure on your teeth when you chew, such damage can get worse over the years. These cracks can eventually threaten your whole tooth.
By calling today, you can gift yourself or a loved one discrete and reliable tooth bonding. Our expert staff are highly trained to carefully place perfectly matched resin to fill in chips and cracks. Once placed, the teeth will maintain their functionality while looking healthy and bright for many years.
Remove discoloring and dark stains with teeth whitening
Commonly enjoyed foods and beverages can severely stain your teeth. This includes coffee, wine, tomato sauce, tobacco, hot chocolate, tea, and more. Not addressing these stains can make white teeth become yellow, brown, or even grey. Ultimately, this can lead to an unattractive-looking smile. Fortunately, restoring stained teeth is simple with the help of a dental professional.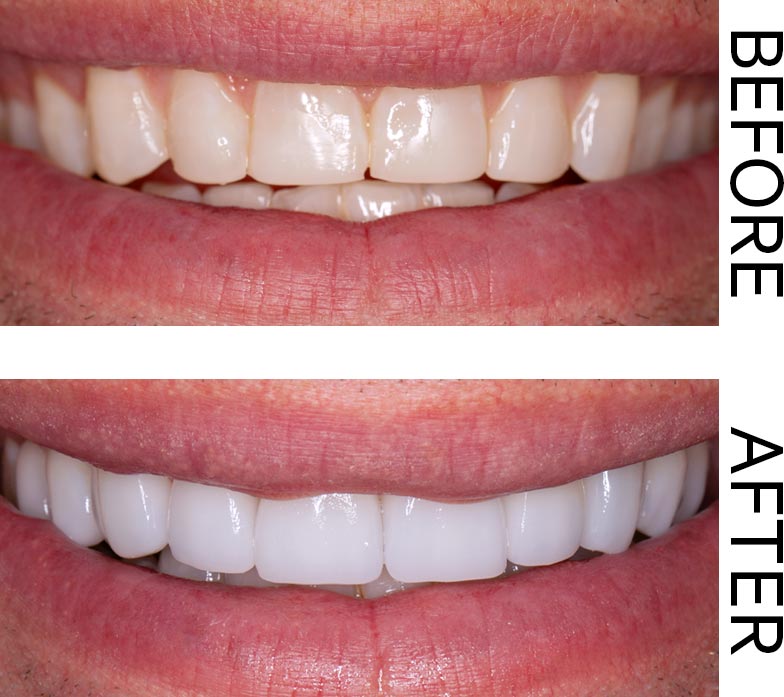 At our office, giving the gift of professional-strength teeth whitening is easy. This is because our professional teeth whitening services can be completed in-office or taken home.
We use the KöR system which can whiten teeth up to 16 shades or more. These kits have the added benefits of being far more powerful, faster, and more thorough than typical store-bought brands. Additionally, by coming to Dr. Neal Patel in Powel, Ohio, we can administer your whitening treatment quickly and safely.
Straighten crooked teeth quickly with Invisalign® or Six Month Smiles®
Crooked teeth can be embarrassing for some. In addition, they can make it difficult to clean your mouth properly. Or, they can be at risk for chipping or cracking due to their poor placement. They can even cause malocclusion, or bad bite, which can lead to headaches and jaw strain.
Plenty of young children had to wear braces to correct their crooked teeth. But even if you wore braces as a child, your teeth never stop moving altogether. That is why some adults who wore braces when they were younger can still have crooked teeth.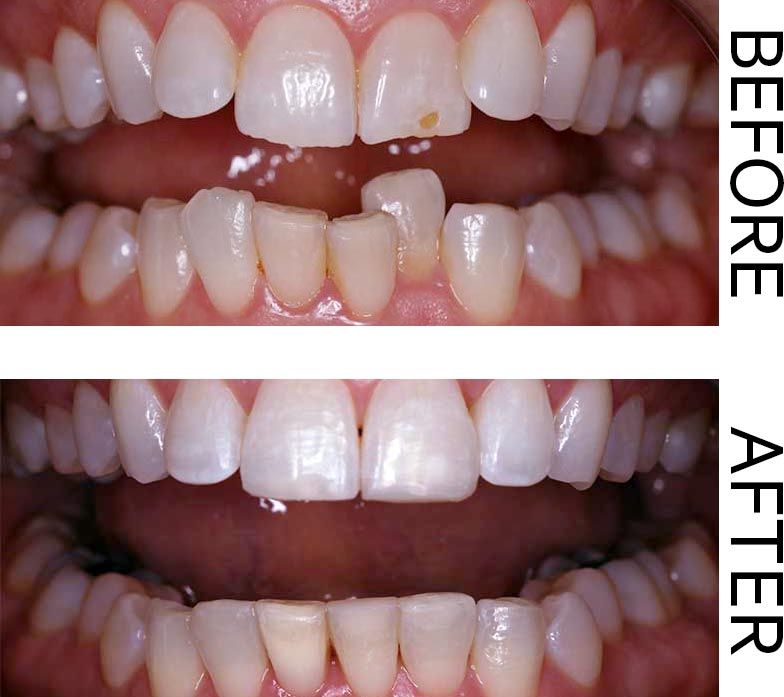 Fortunately, modern short-term orthodontics solutions are more comfortable and convenient than they ever had been. Dr. Patel offers both Invisalign® and Six Month Smiles® braces to correct your crooked teeth in as little as six months. Our practice also offers other orthodontic solutions to meet your specific needs and lifestyle. No matter what, Dr. Patel has the advanced training and experience needed to help your smile with short-term orthodontics.
Enhance smiles with crown lengthening or gum reshaping therapy
If you or your loved one's gums are your main concern, Dr. Patel can definitely help. You might have a gummy smile where there is too much gum tissue. This can make teeth look too small when smiling broadly. Or, your gums may have receded from the bases of your teeth. This can make your teeth look too large, and can also put any exposed tooth root at risk for decay.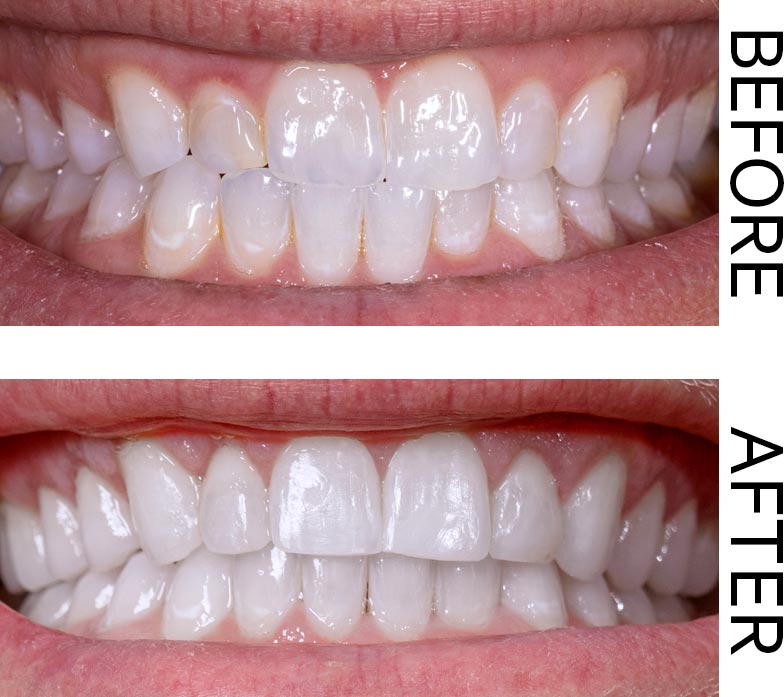 Our office offers multiple gum treatment options for your gift of a perfect gum line. First, we can utilize a gentle dental laser to remove excess gum tissue and reshape the gum line. We call this a crown lengthening procedure. And thanks to dental laser technology, the procedure is very comfortable. Our clients have reported little to no pain and incredibly fast recovery times with this procedure. Alternatively, Dr. Patel can carefully draw receded gum tissue back into place. With the Chao Pinhole® Surgical Technique, the procedure is minimally invasive and more comfortable, with a faster recovery. Whichever option is needed, we can help rejuvenate any smile with these techniques.
Smile bright and healthy with dental veneers
Sometimes, stained teeth can be difficult to treat with teeth whitening alone. And when those teeth are also cracked or chipped, they can further detract from the whole smile. That is where dental veneers can help. Ultra-thin porcelain veneers cover the front of your teeth. While they're thin to mimic the look of your tooth's natural surface, they are also extremely durable. And, our dental veneers are always custom-made to match your smile perfectly.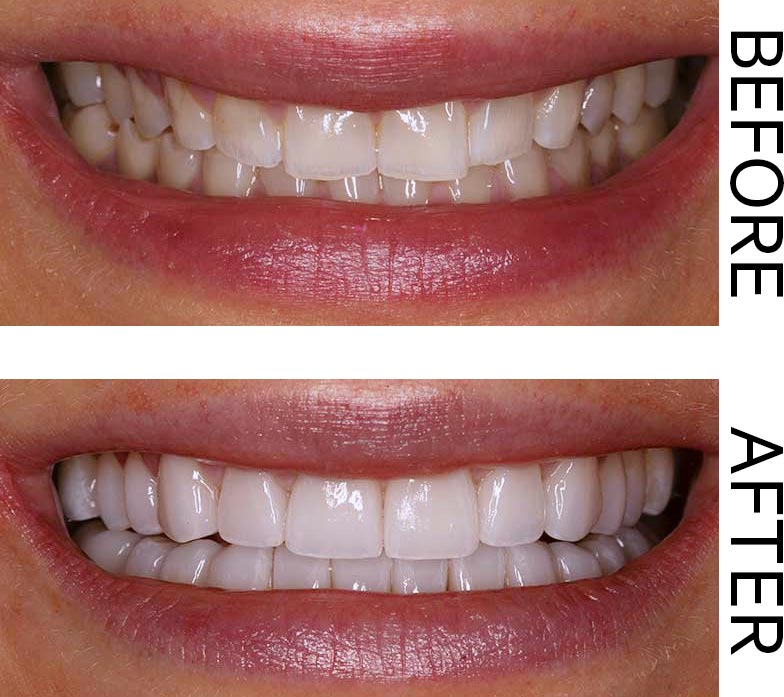 By giving the gift of dental veneers, you can help restore a full smile in as little as one visit. Any damage or stains will be completely hidden and sealed up by the veneers. Our dentists are experts in the proper placement of dental veneers, so your veneers will last a long time.
Combine any treatments into a full smile makeover
If you or your loved one require more than one dental treatment, that is not a problem. In order to achieve your ideal smile, our office can combine multiple cosmetic procedures in a single visit. This creates dramatic transformations in a fraction of the time. Simply tell us how you want your perfect smile to look and we'll make a plan for your smile makeover.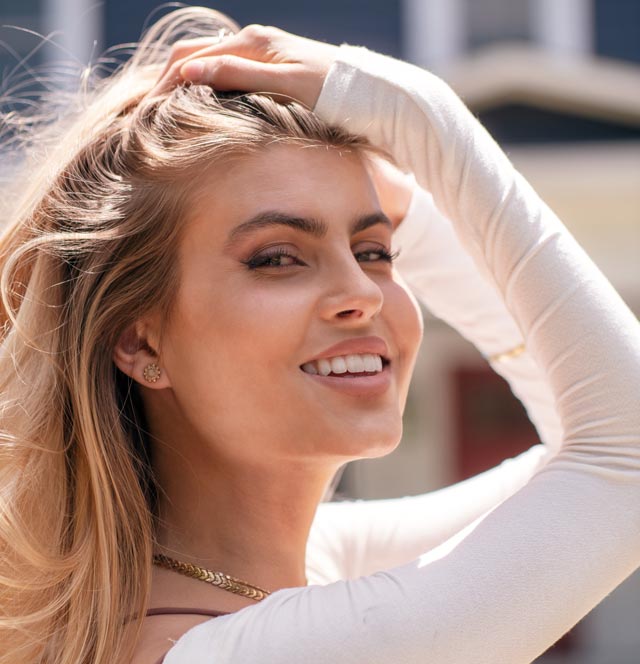 Call our office at 740.881.2600 to schedule an appointment for cosmetic dentistry. We can help you plan to cover the procedure for a loved one, or plan your own procedure. If you decide to give this as a gift, you can be happy knowing every time your loved one looks in the mirror, they'll see a bright, healthy smile that you helped create. And if you're looking to gift yourself a great smile this season, imagine the satisfaction of achieving your dream smile. No matter what, the gift of great smiles is one that keeps giving for years to come.
Our clients talk about dramatic smile transformations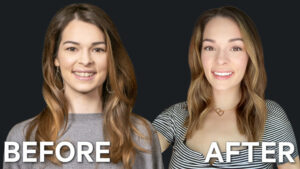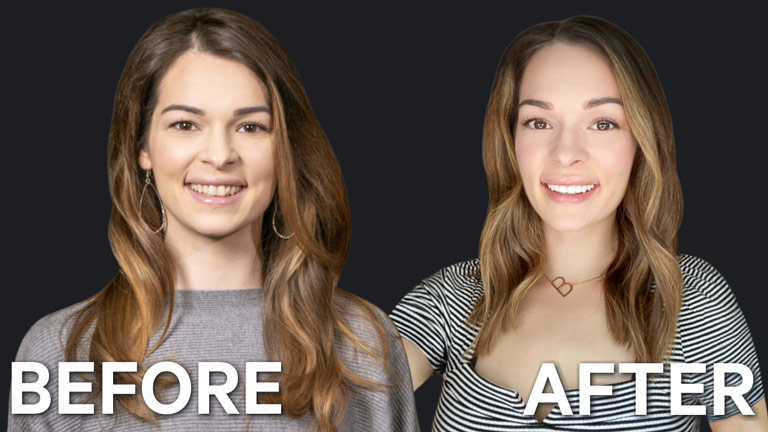 A beautiful smile is all I wanted, and I am so happy Dr. Patel gave me exactly what I was looking for. I encourage anyone interested in braces to visit Dr. Patel.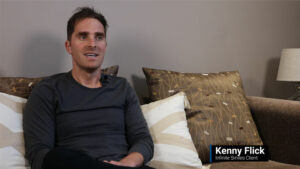 I have a brand new smile that I never thought I could have had without something like veneers. And I am so incredibly happy with what I have now!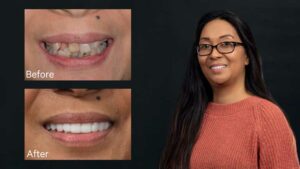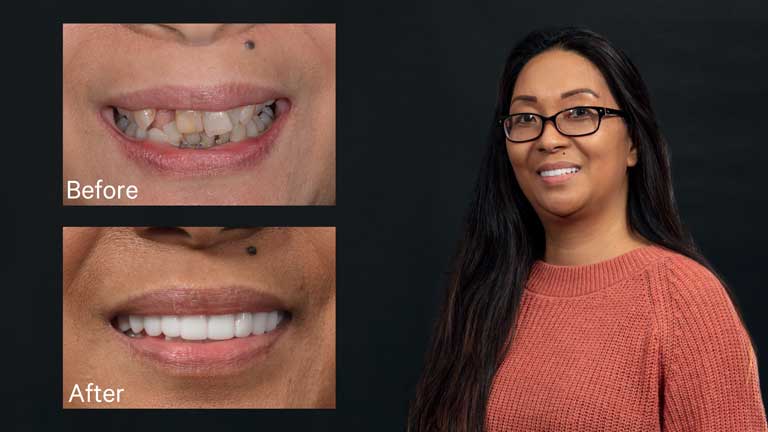 I get compliments all the time. I'm so happy I chose Dr. Patel. He and his staff are wonderful, and I would recommend him to anyone.