Sometimes it can be difficult to make an important decision because of the fear of regret.  You may fear that you won't make the right decision when it comes to your care, and that can postpone much needed treatment.  At our office, we help make your decision easier.  Skip buyer's remorse with perfect dental implants for your smile restoration!  Dr. Patel has the right combination of training and experience to plan, craft, and place your dental implants effectively.  With our expertise, we hope you'll love your new smile so much.
What is a dental implant?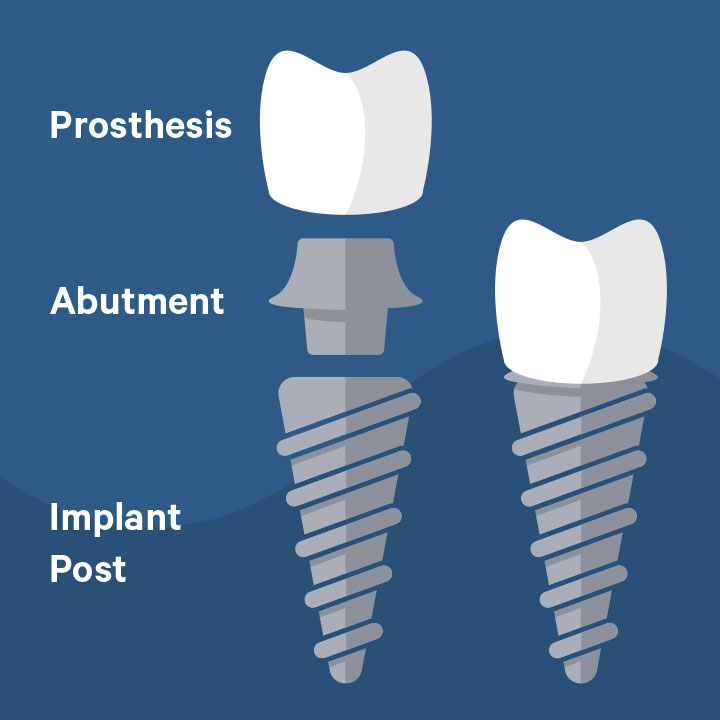 A permanent, artificial root that is surgically placed in your jawbone.
A beautiful, natural-looking, sturdy replacement tooth made just for your smile.
An abutment that connects the artificial root with the replacement tooth.
These dental restorations are as close as modern technology allows to regrowing your lost tooth. They can last over 20 years, and they can give you back your full smile.
Why you can expect to skip buyer's remorse
At our office, we use computer-guided implantology and 3D imaging to ensure your dental implant is done right. Dr. Patel specializes in dental restorations, facial aesthetics, and implant surgery. This means he is uniquely suited to help restore your smile with the highest quality dental implant treatments. In addition, dental implants themselves provide benefits that help prevent buyer's remorse.
Dental implants help keep your jawbone strong and healthy
Your jawbone acts as an anchor for the roots of your natural teeth. Whenever you chew, stimulation travels down those roots. This stimulation helps keep both your tooth roots and jaw bone healthy. Losing a tooth removes that stimulation, and thus the jawbone begins to degrade. This makes it easier for the surrounding teeth to fall out. Dental implants replace the lost tooth root with an artificial one, which can then recreate that stimulation.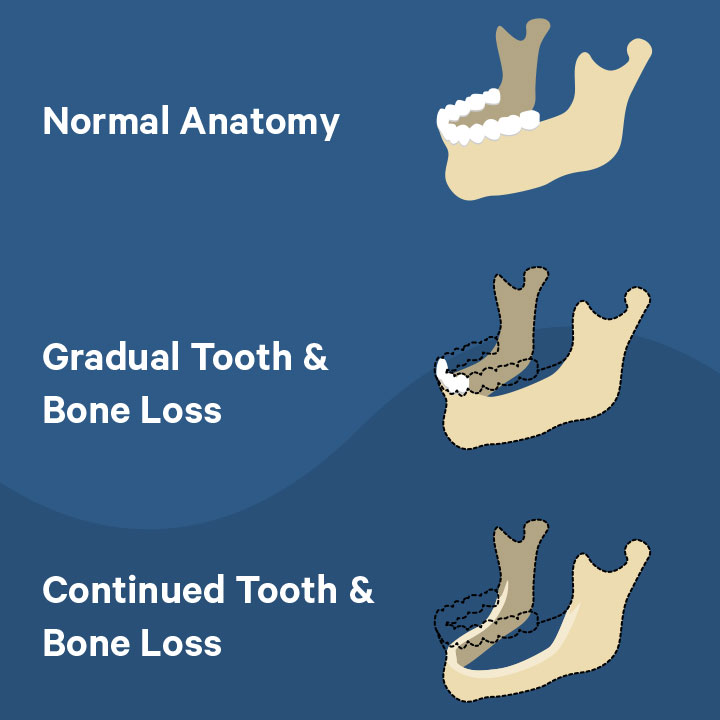 If needed, Dr. Patel may recommend a bone graft to restore lost bone tissue. This helps to maintain jaw health and serves as a healthy base for your replacement tooth. We may recommend this to our clients who may otherwise be ineligible for implant treatment. After all, the healthier we can make your jaw bone, the more resilient your new implant will be. And this means a longer lifespan for your restoration and improved long term jaw health.
Dental implants do not need any special care or maintenance
Some dental restorations require that you avoid certain foods or follow special cleaning habits. But that's not the case with dental implants. You won't need to disrupt your routine. Dental implants need to be cleaned just like your regular teeth – by brushing and flossing at least twice a day. As long as you follow proper hygiene habits, your restoration should last 20 years or more. Of course, this includes visiting your dentist regularly for scheduled cleanings and exams. Simply, getting a dental implant is the closest you can get to regrowing a tooth.
Dental implants help you chew your food and make sure your dentures stay put
It can be tough to chew certain foods without all your teeth. Sometimes, it can even be painful. For example, some foods can damage your gums where teeth are missing. Additionally, foods that require you to chew thoroughly can be impossible to eat with missing teeth.
If you are missing a full arch of teeth, you may not be able to eat food without dentures. And it can be impractical to replace every lost tooth with a dental implant. This is why removable dentures are still a popular tooth replacement option. But although removable cosmetic dentures do a fine job to replace full arches of teeth, they can still cause bone loss. Additionally, they can slide around or even fall out while eating.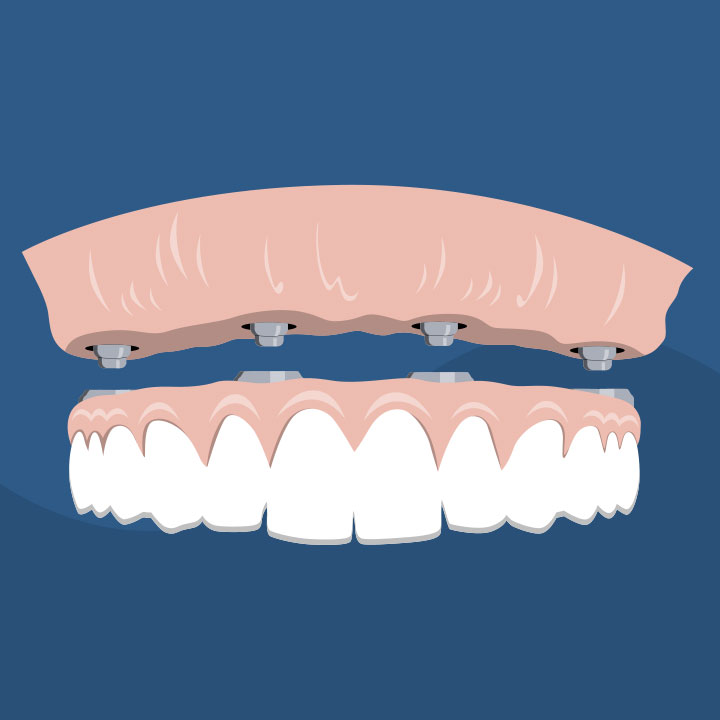 Alternatively, implant-supported dentures provide the most practical option to replacing a full arch of teeth. The dentures are secured in place with multiple, strategically placed dental implants. This eliminates the need for using adhesives. And you can rest assured knowing your replacement teeth are firmly secured in place.
Dental implants can help your self-esteem and confidence
Finally, dental implants can help to repair your smile. When you feel self-conscious about your smile, you may feel you can't fully enjoy the same activities you used to. You may even start to have problems with your self-esteem. At Infinite Smiles, Dr. Patel can help. We can place a natural looking, permanent tooth solution that helps restore your smile to its full beauty. Once in place, you no longer need to worry about hiding the gaps in your smile. You can truly enjoy the freedom of having a permanent restoration that looks and feels just like a real tooth. And that is something worth smiling about!
To learn more about dental implants provided by Dr. Patel, call our office at 740.881.2600 today. Or use our convenient online form to schedule your appointment online, anytime. Our office uses the most advanced technology to provide the best smiles for our clients. And we want to be sure you can enjoy your brightest smile, too. So skip buyer's remorse and go straight to loving your new dental implants.