Dr. Neal Patel helps patients achieve their dream smile in as little as one day. On October 1st, Dr. Patel spoke with NewBeauty magazine about destination dentistry. The full transcript is below. This interview is also available on NewBeauty magazine's website.
An interview with Dr. Patel
At Infinite Smiles of Powell, OH, the jet-setting, in-office trend of "destination dentistry" has, quite literally, taken off. "I've found through many years in the industry that good dentistry drives referrals," says Dr. Neal Patel. "The results my patients experience are dramatic. And my clients find themselves getting asked the question: 'Who did your smile?' Word travels fast. As a result, I often see patients from across the country who have seen my work firsthand, online, or in NewBeauty magazine. They are all looking for the same thing – a beautiful, unprecedented smile that stands out."
This treatment option involves clients flying to Dr. Patel where he can provide smile transformations that may not be possible for them locally. "I often complete full smile makeovers in as little as one day," he says. "This is because my office utilizes all the tools and technologies of modern dentistry. And because I have the skill and knowledge to provide a comfortable experience and amazing results."
Infinite Smiles helps patients achieve their dream smile in as little as one day. On October 1st, Dr. Patel spoke with NewBeauty magazine about destination dentistry. The full transcript is below. This interview is also available on NewBeauty magazine's website.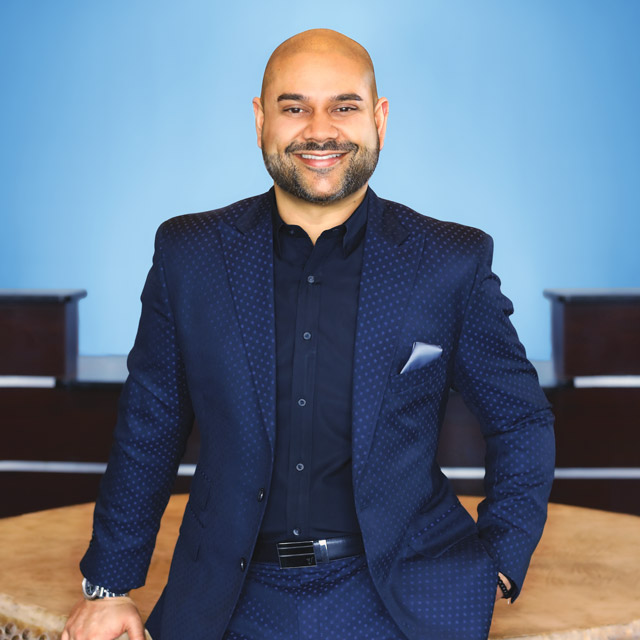 Are clients surprised destination dentistry is an option?
"There's nothing new about seeking the best provider for your care — even if that provider is not in your hometown. However, the stopping point is usually the added expense of travel. And with more traditional dentistry, many treatments would require planning for an extended stay.
"I offer people relief from that concern. I make the best use of their time and expenses by first offering a complimentary virtual consultation. Next, the client comes in for a carefully planned visit addressing all their dental concerns in as little as one day.
"Infinite Smiles is outfitted with incredible technologies that provide a streamlined approach to dentistry. I employ 3D digital imaging, CAD/CAM technology, and computer-guided dental implant placement. My in-office dental laboratory mills restorations, or replacement teeth, on the spot, making them ready that same day. Clients can rest easy knowing I have many years of experience with these technologies. After all, I have spent my career teaching other dentists how to implement these same modern techniques."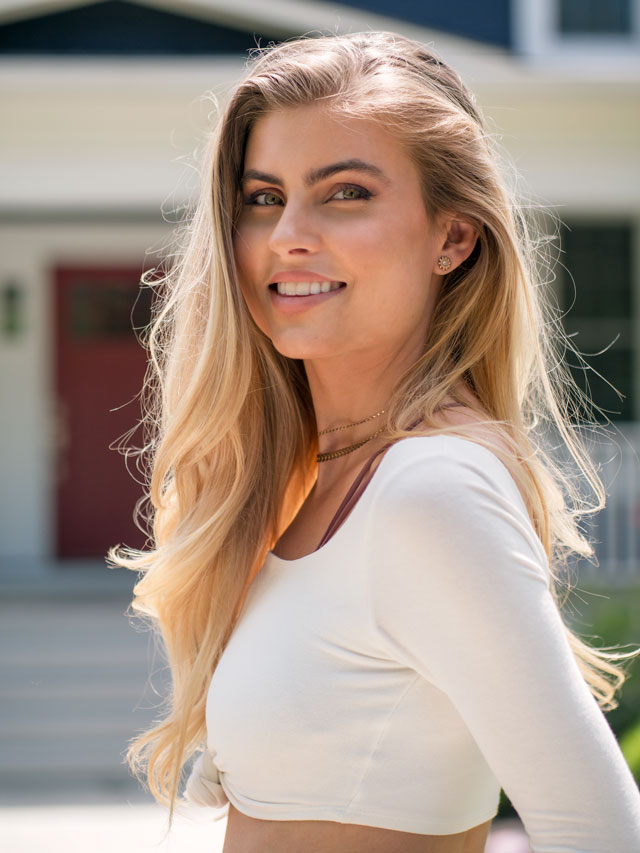 Do you find destination dentistry makes for a more comfortable treatment experience, overall?
"Destination dentistry, or fly-in fly-out dentistry, allows people to prioritize what makes them feel comfortable and appreciated. For example, my out-of-town clients choose me because of my experience and caring. Similarly, they appreciate my office comfort amenities and effective use of modern dental technology. This technology allows for minimally invasive treatment, greater comfort, and faster healing.
"Choosing to undergo a smile transformation is a big decision. To help with this decision, my office helps cover airfare costs. This helps clients feel better about the time and financial commitment they are making."
What do people most often travel to you for?
"I built my travel dentistry service with the busy professional in mind. Many people just do not have time to make multiple visits to the dentist for extensive treatment. Additionally, people are likely to put off treatment if they consider it unpleasant or distressing.
"However, I can complete crowns, veneers, and dental implants in such a short time to make the trip worthwhile. With minimally invasive techniques and fast turn-around times, clients can quickly resume normal activities with little to no downtime."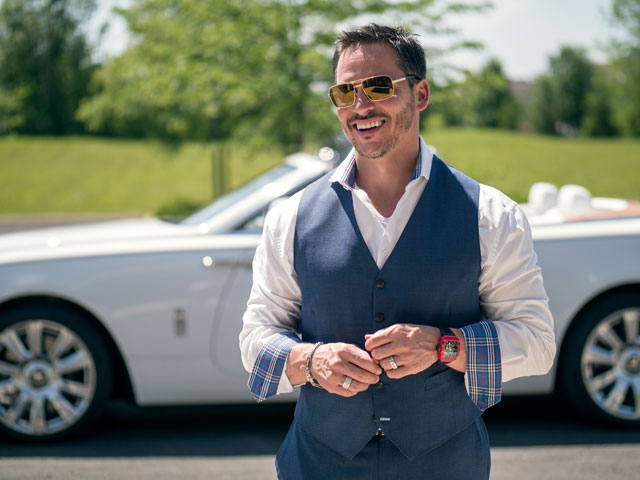 Should clients expect to stay in Columbus for a long time, waiting for their treatment to be finished?
"There are multiple ways I can bring a smile back to full oral health and beauty. Whether it's because of multiple missing teeth or deterioration of existing tooth structure. If a client comes to me needing a total smile rehabilitation, I am prepared.
"Most often, I complete smile makeovers by placing veneers, crowns, and finishing off with professional teeth whitening. With my in-house lab, we can complete these transformations in as soon as a few hours. And because this is entirely non-invasive, there is no recovery time. Clients can quite literally fly-in then fly-out again as soon as they choose.
"Sometimes, the condition calls for removal and replacement of most or all teeth with permanent dental implants. While the procedure is usually completed in one visit, clients will benefit from staying overnight a few days. Then they can take a commercial flight home. Because the dentistry and fabrication is done here at Infinite Smiles, there is no waiting.
"My clients find great convenience in this. They know no matter the condition of their smile, they can regain full beauty and function. And they can do so in a very short amount of time."
Schedule your destination dentistry appointment
Dr. Neal Patel is both prestigious and accessible. He has built his practice in Powell, Ohio to be state-of-the-art and inviting. And he unquestionably puts the needs of his clients first. As a result, the practice stands out as a truly boutique experience. After all, clients come from across the country to experience the unprecedented dental care provided here.
If you want to schedule your own destination dentistry appointment, call us today at 614.721.6430. Or use our convenient online scheduling form. To learn more about fly-in fly-out dentistry online, visit our web page any time. We look forward to hearing from you!
NewBeauty magazine's Executive Editor Liz Ritter collaborated with Infinite Smiles – Neal Patel, D.D.S., Inc. to write this article. NewBeauty published their interview on their website on October 1, 2021.