Dr. Neal Patel is proud to always provide the most advanced dental care for his clients. After all, with the best technology, he can provide faster, more accurate diagnoses. In addition, the latest dental care tends to be far less invasive, more convenient, and more comfortable. All these factors result in a better experience for our clients at our office, so our decision to stay up-to-date is easy. And thus, we're excited to introduce the new Axeos™ imaging system at Infinite Smiles of Powell, OH!
Utilizing the latest dental technology
Previously, our dental practice helped to unveil the first generation of the Galileos® advanced CBCT unit in 2008. And with this machine came advanced dental cone beam computed tomography. Afterward, our dental office was able to view underlying dental conditions far more accurately than any other practice before.
So when Dentsply Sirona reached out for help to unveil their new Axeos™ 2D/3D extraoral imaging machine, we were excited. Dr. Patel is proud to play a key role in the launch of this new technology to help patients. Now, with the new Axeos™ X-ray machine with DCS (Direct Conversion Sensor), dental imaging is even more precise.
"Axeos brings me incredible excitement because I love bringing other doctors along on the journey with me. I was at the forefront when dental technology took the leap into 3D. It gave us the ability to diagnose and plan treatment with incredible detail. Now I'm overjoyed to be leading my peers into the next chapter for the benefit of our patients."
How the Axeos™ imaging system can help you
Dentsply Sirona has worked with dentists and clinicians to ensure their latest equipment succeeds in both form and function. This new machine not only provides superior image quality, but it is also more comfortable than others of its kind. In addition, updated software makes it easier to organize your treatment plan across our office.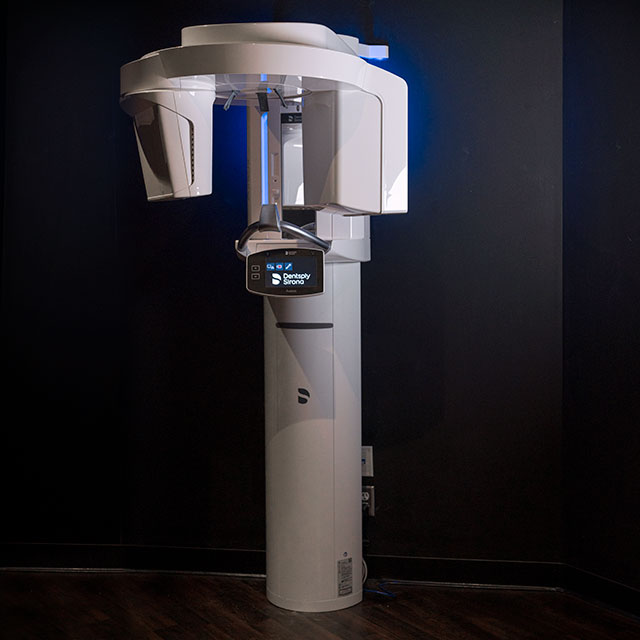 Ultimately, the enhanced convenience and speed means faster and more reliable service for our clients. As a result, Dr. Neal Patel plans to utilize this new technology to treat patients looking for:
(Interact below to view more.)
Be one of the first to experience Axeos™ 3D/2D imaging
This new machine, the first of its kind, was installed at our office on October 2. And, it will begin helping us treat our patients immediately. So if you receive a full facial scan at our practice, it was certainly from our state-of-the-art Axeos™ imaging machine.
"Today marks a new chapter at my office, Infinite Smiles. This technology is making waves around the world, allowing us to treat our patients at a much higher level."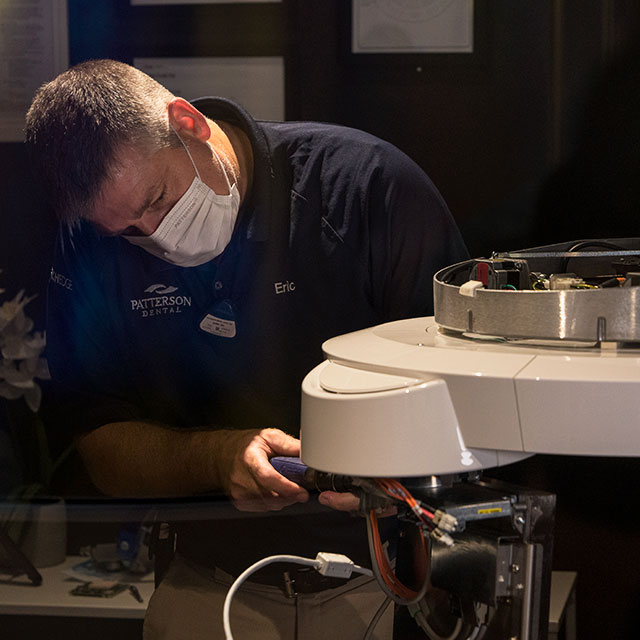 To learn more about this revolutionary equipment, visit Dentsply Sirona online. If you are interested in scheduling your own diagnostic appointment, call us at 740.881.2600 today! Or, use our online form to schedule your complimentary consultation. We look forward to helping you enjoy better dental care!